Community Outreach Ministries
The Community Outreach Ministries (COM) was called and ordained by God to rebuild the broken spiritual walls of our communities. We believe our mandate is similar to that of Nehemiah. COM is a community based church. The idea to fulfil this vision was conceived in July 1997 but the inauguration of the church took place on Sunday 7th of December 1997 at the Woodpecker Childcare Centre in New Cross, London. Like many churches we struggled to find a permanent place of worship. By the special grace of God we are now worshipping at the Old Mill Building in Peckham (London Borough of Southwark) since 2010. This facility has given us the opportunity to plan and host various programmes which have been a real blessing to the local community.
The vision of the Community Outreach Ministries is to cater for the whole of mankind's needs; to empower and enrich spiritually, socially, physically, culturally, educationally and economically. Our strategies are underpinned by biblical principles. Therefore we engage in teaching and discipleship. We declare the truth of the word of God, and aspire to build our community to be a vibrant and harmonious place for all to live in.
We are proud of our name, vision and mission. Since 2013, we have engaged in mission work in Sierra Leone, Ghana and Nigeria. Our churches in these countries are making tremendous impact in the lives of those disenfranchised and marginalised in society. We have supported people out of poverty, empowered the youth to aspire for personal developments and education.
We are profoundly grateful to God today, for all the men, women and children he has brought together in this family and community based church. We thank God for all the friends of Community Outreach Ministries, for his grace and mercy and look forward to the years ahead with great expectations of what the Lord can and will do in our midst. We wholeheartedly welcome you today as you join us in giving thanks and praise to our master Jesus Christ, the head of the Church.
On behalf of the Board of trustees, the Ministerial Council and the entire family of this church, I say thank you from my heart and we look forward to continual fellowship with you
Dr. Leonard Amechi (PhD)
Senior Pastor of the Community Outreach Ministries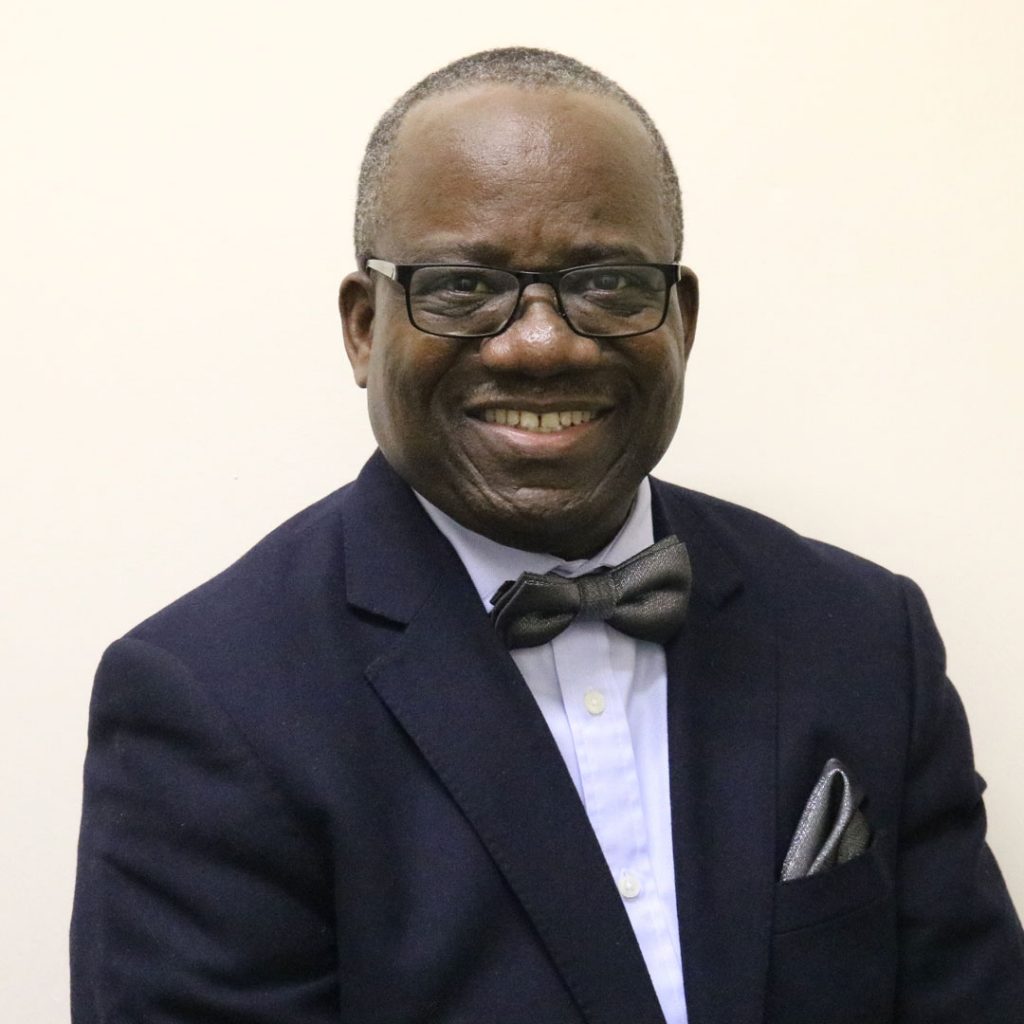 Hello and welcome to the Community Outreach Ministries (COM) Website.
My name is Dr. Leonard Amechi and I am the senior pastor of this church. I am married to Pastor Pauline and we have a daughter and two sons and four grandchildren.
My wife and I gave our lives to the Lord Jesus Christ as our personal saviour in the same year, though at different geographical locations. I became born again in April 1981 in Nigeria. Miraculously, Pauline gave her life to the Lord in the same year but in London. We met in 1986 and got married in August 1988. We are both secondary school trained teachers.
In December 1997, the Lord helped us plant this church and the Lord has ever since been helping us to build it as a memorial to his name. We intend to use this site to communicate to you the Good News of our Lord Jesus Christ. We believe that the Lord has called us to minister to people's spiritual, emotional and physical needs through prayer, teaching, encouragement, nurturing and counselling. We are a Bible-based church and we hope to use this forum to empower people of all walks of life to realise their potential in God.
We hope to share your burdens with you and help you to become the man or woman that God has created you to be. We do not claim to have all the answers but we can pray and believe God to meet you at the point of your needs.
May God bless you as you strengthen your relationship with him and find favour in His sight.
Dr. Leonard Amechi (PhD)
Senior Pastor of the Community Outreach Ministries
Community Outreach Ministries on Facebook
Community Outreach Ministries
To engage people to live good effective lifestyles, making an impact in their home and community through the empowerment of the word of God.